Restaurant
typical flavours of the Marche region.
To live a real experience of the traditional cuisine of the Marche region, the restaurant of our farmhouse is waiting for you, where you can taste genuine recipes, always prepared only with top-shelf ingredients and quality food by our Chef.
Come and taste the best our land has to offer and discover all our proposals.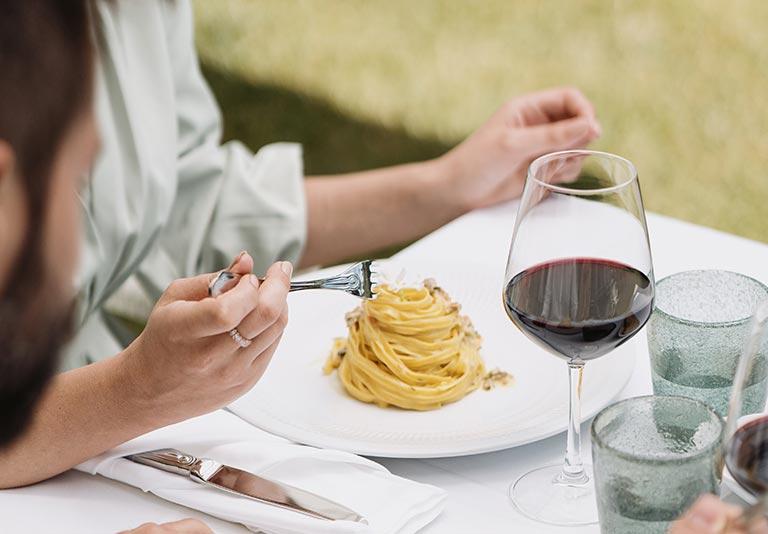 The restaurant
typical flavoursof quality.
Everyday we open the doors of our kitchen with a dream: to make you fall in love with our land. Because the Marche region must be narrated of, first and foremost, through taste.
And in this marvellous land we can count on many fresh and local ingredients, to bring them directly to your table, framed by gentle hills and a clear sky
Breakfast
to get your day off toa good start.
Every morning we prepare a rich buffet with a wide choice of sweet and savoury products: hot brioches, freshly toasted wholemeal and white bread, jams, butter, Nutella, cereals, fruit juices, yoghurt, fresh fruit and cakes.
All genuine and quality products that will be offered to you in the two rooms of the breakfast room.
Quality cuisine
flavoursof the Marche region.
In this fairy-tale landscape, we too are deeply inspired to create, season after season, new recipes to tickle your palate, under the banner of tradition, but also of innovation.